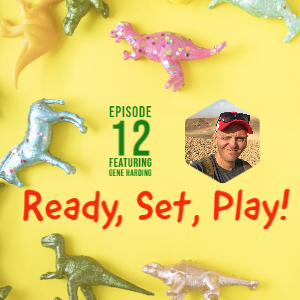 Earlier this year, I published a Blog about parenting from a distance. Based on your reaction, I explored this topic deeper by interviewing Gene Harding. 
Gene Harding has multiple degrees from Indiana University, Northwestern University, American Military University and Purdue University. Harding started his career with the local newspapers as a photojournalist photographing everything from NBA games to a family raising a tilapia farm in a swimming pool in their basement. Harding believed this was what he wanted to do for the rest of his life, but changes in technology and popularity in becoming a photographer changed that. Gene then changed career fields and began teaching. Gene taught many different subjects for 8 years to include  English 9-12, Creative Writing, Speech and Debate, Holocaust Studies and WWII History.   
Harding also had a passion to join the military his entire life.  His dad had served as a cavalryman with the 11 th Armored CAV in Germany. Almost every male in his family had served in every war the US had been involved in going back to the Revolutionary War and prior. One could say it was in his blood. in 2011, Harding enlisted to become a 19D or cavalry scout.
Currently, he is conducting a three year tour of duty with the Indiana Army National Guard as a Deputy State Training Officer. 
Harding's current interests are playing with his kids whenever possible, enjoying his wife's
company, archery, wood working, brewing libations, reading the classics (because there are no new
ideas), studying Ancient History, and writing. He is currently working on another master's degree in
Applied Behavioral Analysis in Psychology at Purdue and building a wood burning pizza oven in his
backyard.
Harding resides with his beautiful wife, Kara and his four children on their small farm.
Brought to you by Timeless Toys, Let's Play Blog and ASTRA